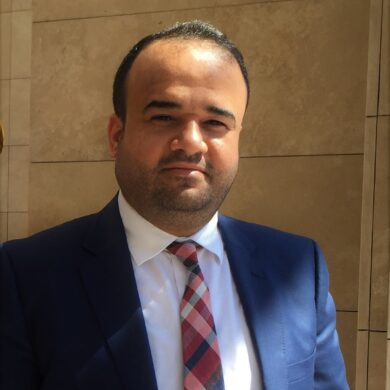 Prof. Allam Hamdan
Conference Co-Chair
Allam Hamdan is a Full Professor, Dean of College of Business and Finance at Ahlia University. Author of many publications in regional and international journals that discussed several accountings, financial and economic issues concerning the Arab world. In addition, he has interests in educational related issues in the Arab world universities like educational governance, investment in education and economic growth.
Awarded the First Prize of Al-Owais Creative Award, UAE, 2019 and 2017; the Second Prize of Rashid bin Humaid Award for Culture and Science, UAE, 2016; the Third Prize of Arab Prize for the Social Sciences and Humanities, 2015, and the First Prize of "Durrat Watan", UAE, 2013.
Achieved the highest scientific research citation among the Arab countries according to ARCIF 2018 and 2019. Member of National Qualifications Framework NQF – Validation Panel, and appeal committee, General Directorate of NQF, Kingdom of Bahrain. Member of Steering Committee in International Arab Conference of Quality Assurance of Higher Education.